Why do you want a "dentist near me "? Convenience of course! You want to save time! Time is something everyone seems to lack these days.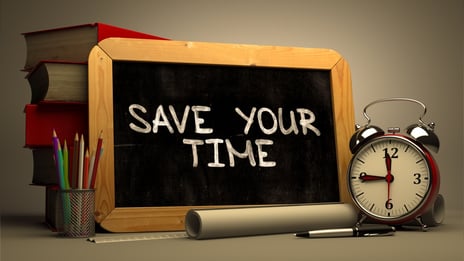 The truth is, choosing a "dentist near me" may actually cost you MORE time and money! The opposite of what you want!


Did you know that some dental offices will end up costing you more than double what another office will charge you?
"Love all, trust a few, do wrong to none."- William Shakespeare
It may be worth your while to drive a little longer to get to your dentist because you may save time in the dental chair and save money on top of it!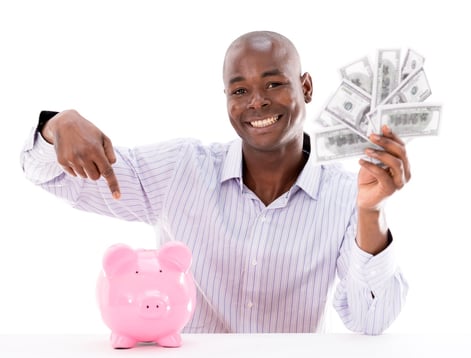 You should broaden your search for a dentist. Do not limit your search to a "dentist near me." Consider every dentist in Cambridge. A little bit of research in choosing a Cambridge dentist will save you time and money in the long run!
DO NOT CHOOSE A "DENTIST NEAR YOU", CHOOSE A DENTIST THAT YOU CAN TRUST: A DENTIST THAT ALWAYS HAS YOUR BEST INTERESTS IN MIND.
THIS WILL SAVE YOU TIME AND MONEY!

"Trust is the glue of life. It's the foundational principle that holds all relationships."
- Stephen Covey

"Trusting is hard. Knowing who to trust, even harder."- Maria V. Snyder



STEPS you should take to FINDING A "DENTIST NEAR ME" YOU CAN TRUST:
( DO not miss the critical step 5)
When doing your research look for qualities of the Best Dentist:
Knowledge, Skill and Excellence
1) Do you know anyone that works in the dental field?

This is an invaluable source of information! Especially for finding out who not to choose as your dentist. The more experience a person has in the dental field the more valuable the information. The longer they have worked in the area you are searching in (eg. Cambridge Dental), the more helpful they can be. The more dentists they have worked with the more information they will have.

Any recommendation of a dentist should be verified by the other steps below as a person who works for a dentist will be bias, in that they are likely to recommend the dentist they work for.
2) Ask your medical doctor or pharmacist.

Find out how long your doctor or pharmacist has worked in the area you are searching in. (eg. Cambridge Dentist) They see many patients who have likely shared their dental experiences with them. Also they may be aware of dentists' reputation in the medical community.
3) Ask family, friends, co-workers and neighbours.

This is still the best way of finding a dentist you can trust. Asking WHY they are recommending or advising against a specific dentist is critical because what is important to them might not be important to you. You can actually have a full conversation about the "dentists near me" and make an informed decision.
4) Look at internet reviews.

Unfortunately there aren't many websites that get ratings for individual dentists.
Fortunately, RateMDs: Doctors You Can Trust is one such website.

It is much more common for dentist reviews to be under the name of the dental clinic that the dentist is working in.
Google the name of the dentist(s) that you are considering, you will find the office that they work in. Google the name of the dental office that they work in, don't forget to include the name of the city (eg. Cambridge Dental) that you are searching in otherwise you will get offices that have a similar name in far away places. For this source to be reliable for choosing a dentist you can trust consider only the offices that have at least 50 reviews. Compare the overall score between the different dental offices. Lastly, read the reviews.
STEP BY STEP PROCESS IN FINDING THE BEST DENTIST NEAR ME>>>>>
5) Check out the data base of unethical dentists in Ontario

When lawyers choose a dentist this is the FIRST step that they take, not the last step! A lawyer will avoid any dentist that has been found guilty of professional misconduct because a lawyer knows that a dentist who has broken a patient's trust is more likely to do it again. A dentist that is willing to bend or break the rules is not a "dentist near me" that you can trust.

Most people even those that work in the dental industry do not know that this resource exists. A database of dentists that have been convicted of professional misconduct such as doing unnecessary dental work, insurance fraud etc. It is there on the internet, but you have to know where to look.
A free guide to avoid a "Dentists near me" that you should NOT trust:
Would you be shocked to find out that a Cambridge dentist was found guilty of professional misconduct 3 times! His one thousand patients did not know either. A "dentist near me" that you should think twice about!
NOT the Best Dentist: How to Avoid an Unethical Dentist
6) Trust your gut!

"Trust, but verify."—Ronald Reagan

When you finally meet the "dentist near me" listen to your gut instinct: Is he or she worthy of your trust? Does the dental office you chose feel like home? A place you will be cared for and cared about? Don't feel stuck if you made the wrong choice, it is better to restart your search than continue down the wrong path.
7) Will your dentist be there in your time of need?
A dental emergency can happen out of nowhere at the most inconvenient time. What is the dentist's policy regarding dental emergencies? Will you be seen in a timely manner? What if you have a problem after hours? A dental office that makes sure that you will be taken care of in your time of need is a dental office that you want to be a patient of.
"Trust starts with truth and ends with truth."— Santosh Kalwar

In the best interest of your health and well-being,