Our Doctors | Dr. Adam Szymczak and Dr. Joanne Baldos
Dr. Adam Szymczak and Dr. Joanne Baldos, husband and wife dentists, are the owners and of Smile Care Dental: A multidisciplinary dental clinic of general dentists, specialists and qualified auxiliaries providing full range of dental care for your whole family.
Dr. Adam Szymczak and Dr. Joanne Baldos both graduated from the dental program at University of Toronto and were awarded "DDS with honours" for academic and clinical excellence.Upon graduation they were selected, by Toronto's leading dentists and specialists, for the highly sought after postgraduate General Practice Residency programs at hospitals in downtown Toronto where they received advanced training in comprehensive dental care, multi-disciplinary treatment, sedation, surgery and implant dentistry. Working along side medical doctors, medical specialists, dental specialists and other dentists they developed their unique dental treatment philosophy:
"THE BEST DOCTORS GIVE THE LEAST MEDICINES AND THE BEST DENTISTS DO THE LEAST DENTISTRY"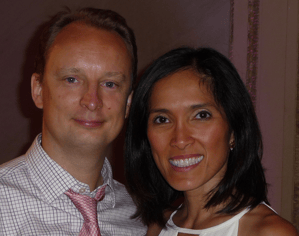 Dr. Adam Szymczak and Dr. Joanne Baldos are committed to uncompromising excellence in dental care and service for their patients. Dentistry is a continually evolving field. They have been travelling the world, each taking over 1000 hours of continuing education to ensure our knowledge, skills, techniques and technology remain cutting edge. We have earned Fellowships in the Academy of General Dentistry for our commitment to clinical excellence.
We are passionate about people's smiles, health and wellbeing

We feel humbly blessed to be able to help people live healthier

We treat our patients like we treat our family members and friends

We invest the time and effort to build lifetime relationships
In the best interest of your health and well-being,
Smile Care Dental Team