Cambridge Dentists: Dr. Adam and Dr. Joanne
Dr. Adam Szymczak and Dr. Joanne Baldos are husband and wife dentists who have been serving Cambridge Ontario since 2001.
Dr. Adam and Dr. Joanne are the owners and operators of Smile Care Dental:
a dental clinic of dentists, specialists and qualified auxiliaries providing full range of dental care for your whole family.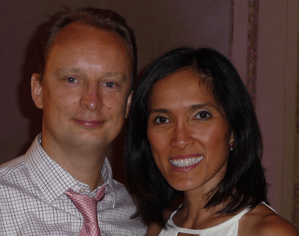 We are passionate about people's smiles, health and wellbeing





We feel humbly blessed to be able to help people live healthier





We treat our patients like we treat our family members and friends





We invest the time and effort to build lifetime relationships




If you are thinking of becoming at patient at Smile Care Dental and you would like to get more information about the team of Dr. Adam and Dr. Joanne, then click HERE.
In the best interest of your health and well-being,
Smile Care Dental Team